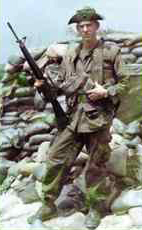 Pop A Yellow Smoke and Other Memories tells of a U.S. Marine's time in Vietnam. The 28 chapters chronologically cover the author's tour of duty from July 1969 through August 1970. The stories, are true, poignant, and often humorous.

In addition to the 28 chapter/stories, the book has about 185 pictures that are placed throughout the book; they are not all compiled into just a few pages, so every time you turn a page there is a picture, a map, or a diagram, etc. Additionally, there is a comprehensive glossary, a history section (why we went to Vietnam in the first place - and not the press version either - the real reason), as well as a tribute to the guys that lost their lives in our combat unit, the 1st Radio Battalion in Vietnam.

Remember, It's not your typical war story - its not a blood and guts story, but an absolutely true, first hand account, a collection of 28 chronological chapters - that cover a combat tour in Vietnam (I was a Marine Gunnery Sergeant, and served from 1967-1981).

The stories are all very interesting, amusing, and some are poignant, and all are suitable for the whole family. Everyone that's read this easy reading book has really liked it, and had nothing but positive things to say!
---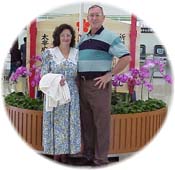 W. Charles Truitt served nearly 14 years in the U.S. Marine Corps. He also studied at Tennessee Temple University in Chattanooga, Tennessee. He and his wife Linda returned to Okinawa to serve as missionaries for 17 years.